Shop this month's top searched collections
Featured New Products
Click on the shop now button below to shop all our latest products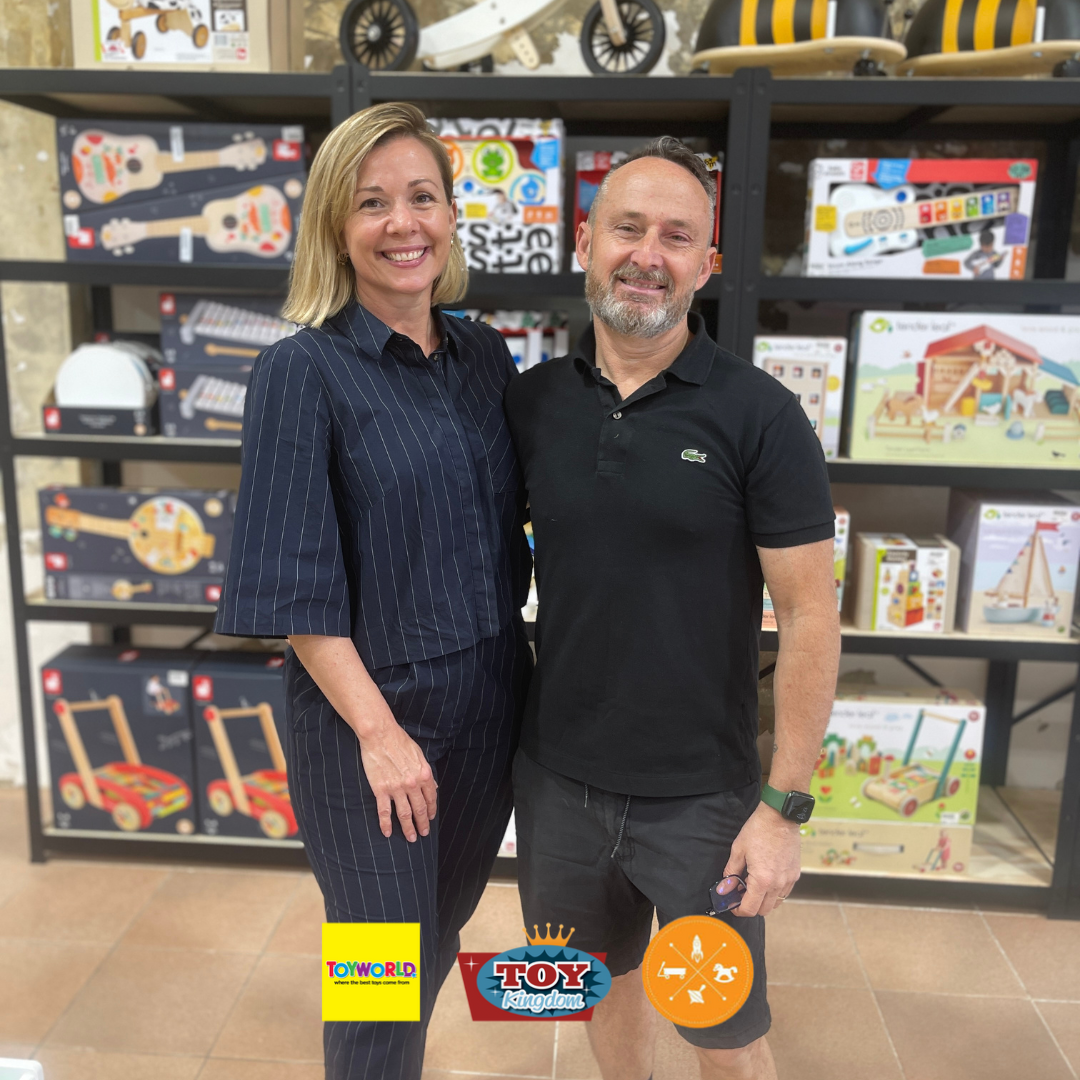 Welcome!
Hey there, and welcome to our friendly toy store where fun begins! As a family-owned business for the past 25 years, we know firsthand the value of sparking young imaginations with the best toys that encourage exploration, play, creativity, and learning.
Our friendly experts blend knowledge and playfulness, making us the go-to choice for online shoppers Australia-wide and North Coast families (shop the best toys locally in-store in Lismore, Byron Bay & Ballina) seeking advice on educational toys and games.
We're glad you've joined our adventure, the fun begins here! Your family's interests, needs and happiness are our top priority!
Read more
At this time of year, questions from our young loved ones come up, such as the age-old one of "Is Santa Real?", and it can be really hard to know what to...

At this time of year, questions from our young loved ones come up, such as the age-old one of "Is Santa Real?", and it can be really hard to know what to...
Let customers speak for us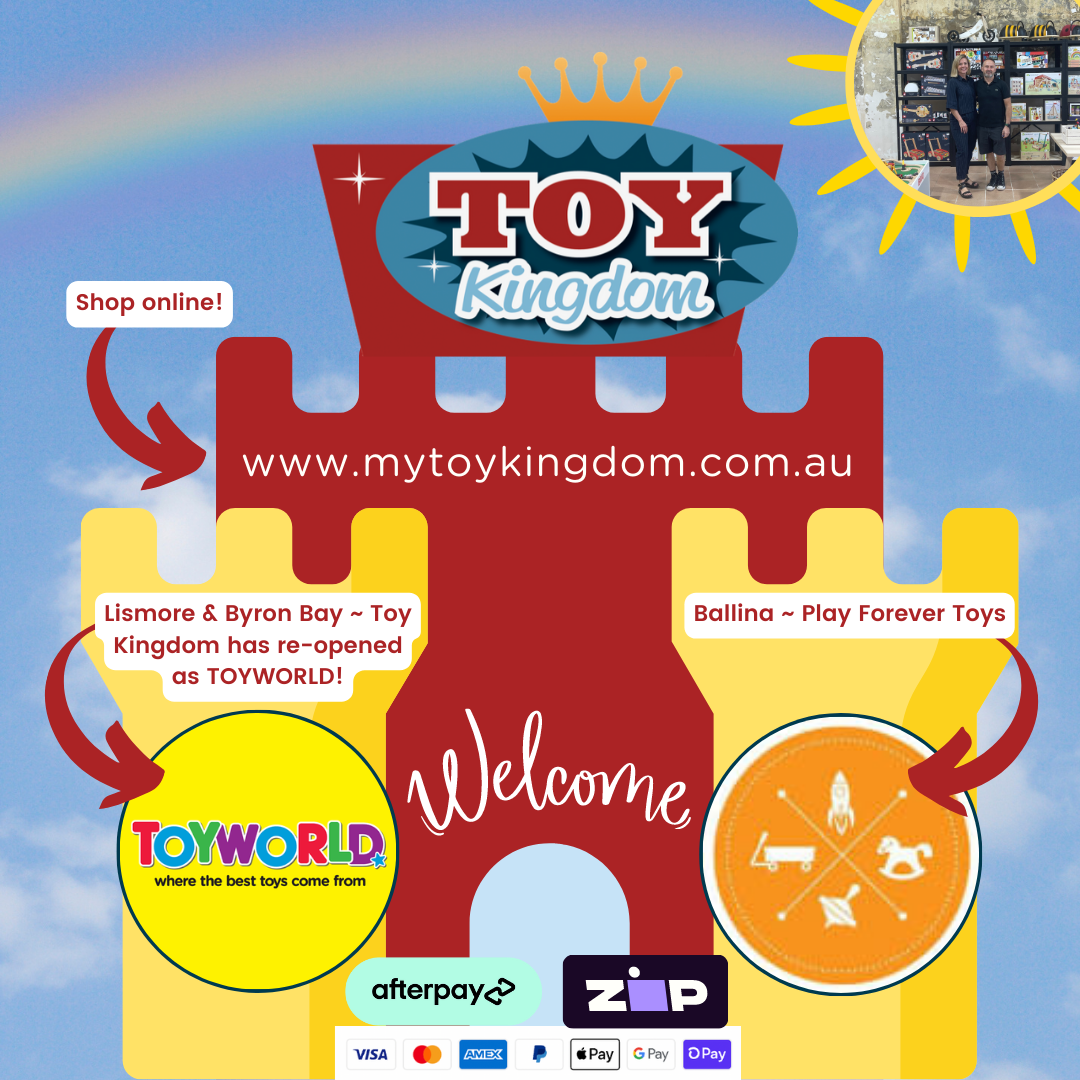 In September 2022 we re-opened our Lismore flagship store, after the catastrophic floods, with a new exciting name!

Our stores ~ Lismore and Byron Bay ~ are now known as TOYWORLD!
Same owners, same friendly staff, and same great service. (We all belong to the same buying group and have now renamed to Toyworld).

... and just to clear up any possible confusion, our Ballina Store remains Play Forever Toys, and our online store remains Toy Kingdom!

We recently marked the flood's one year anniversary, which was a time for reflection, healing, and looking towards the future. 👇👇
READ HERE
FAQ
Do you offer Afterpay or Zippay?

Yes, we currently offer ZipPay, AfterPay, Direct Deposit and PayPal as online payment options.
How much is shipping?

We offer a standard flat rate shipping price of $14.95 for most standard lines. If you have ordered bulky or heavy items like scooters, magnetic construction sets, ride-ons there will be a higher delivery costs. This will automatically be applied to your cart at the end of your shop. Once you are happy with the items in your cart simply log in or register your details. The appropriate shipping rate will then be applied to your total cost. You still have the option of returning to your cart and changing any items if you wish. Alternatively you can proceed to the payment page.

Click here for shipping and delivery for more detailed information on shipping rates and charges.
Can I use a gift voucher bought in-store, online?

Our gift card options are separate. You can only use store gift cards in store and web purchased gift vouchers on sales from our website.
Are all products in-store also available online?
What is the "IN TRANSIT" badge on a product image?

Products that have a badge on them that reads "In Transit" means we have received confirmation from the supplier that the stock has been shipped to us but we have not received the stock yet. This means if you order this item there will be delays on delivery times as we do not physically have the stock yet. You will be shipped your item as soon as the stock arrives in our store.

For convenience you will receive an email once your order has been fulfilled. This will alert you the stock has arrived and we are preparing your item for shipping/collection.